May the Angels help you manifest money easily, abundantly and effortlessly.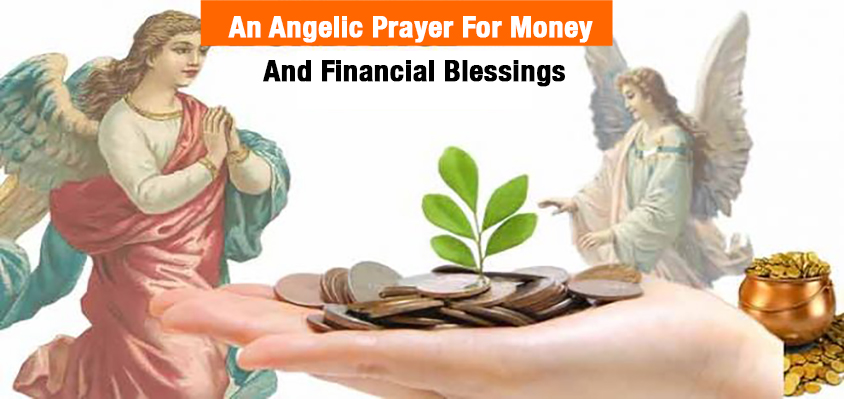 Dear Angel,
please, guide me to
manifest money in my life.
Help me release every thought
pattern related to scarcity
and limitation that causes
me to attract a lack-based
reality. Guide me in removing
any hindrance that may
interfere with the divine
flow of abundance. Make me
open to receive the gift
of financial wealth and
riches. I ask you to remove
my anxieties, fears and
worries about money, and
replace them with the awareness
that prosperity is my natural
state of being. Let me allow
money to come into my life
easily, abundantly and
effortlessly so that I may
experience an existence
of blissful and unlimited
prosperity.
Amen
365 Prayers to the Angels: Get your prayers answered and fulfill all your dreams with the help of the Angels"written by "Human Angels"
Ebook and Paperback

Get ready to ask and be open to receive. All you need to do is to invoke the Angels at your side and pray to them. 365 Prayers to the Angels is your daily tool to connect with your Angels.