We All Face Difficult Moments.
When hard times come, there's nothing more powerful than asking for the Angels' help. Their help can come in many forms: signs, sounds, a fragrance, a sense of a presence around us...

Call the angels, pray to them. Your wishes and dreams are immediately fulfilled as soon as you realize the power of teaming with your Angels. Nothing is impossible for them to handle.
Make the act of praying to your Angels become an essential part of your daily life. Once you decide to open your heart to the Angels your life becomes happier and easier. Amazing things start to happen, synchronicity manifests in many forms, unexpected opportunities that you could not see or imagine open up before your eyes. Obstacles and difficulties that you have long been struggling with spontaneously fade away.
In the rush of your life, a prayer to the Angels will be your precious inner space of peace and light. It will be your secret source of strength and inspiration for a better life. It's time to stop feeling powerless, complaining about misfortune. Recruit legions of Angels at your beck and call to obtain success at work, in relationships, and in society. Just be ready to ask and open to receive. All you need to do to invoke the Angels at your side and to pray to them. Let your prayer become your daily instrument to connect with your Angels.
The Angels are just waiting for you to invite them into your world.
You have to call and pray to them because Angels cannot intervene in your life unless you ask them to do so. They respect your free will. In fact, the sacred law of free will doesn't allow them to intervene in your life without your permission. Remember that every time you ask for help, an Angel fulfils their purpose.
The immediate help of angels is available to you at any time and at any place. Invite and welcome them into your life.
If you are going through one of life's storms,  use this angelic prayer to receive protection and hope.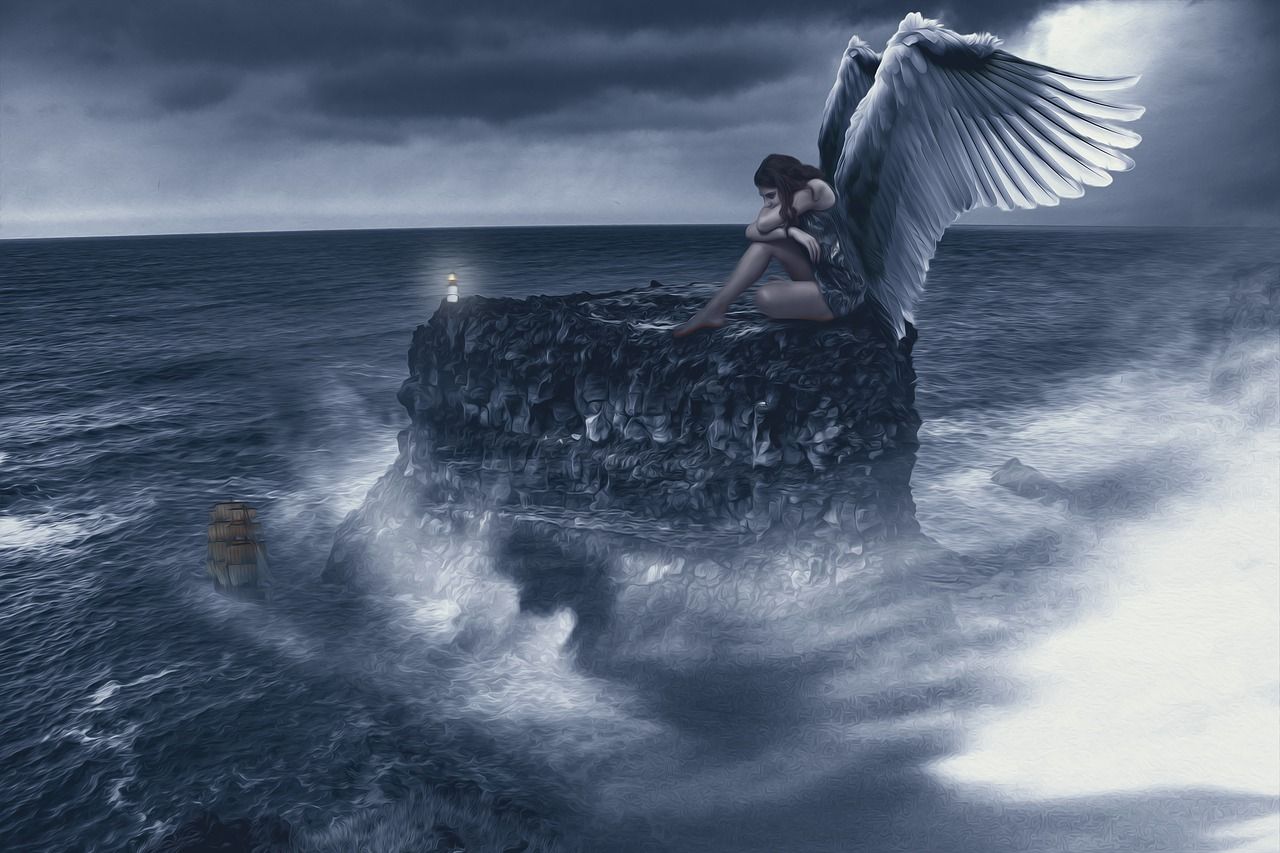 Dear Angel,  
spread your wings of light and give me shelter against the storm. In the hardest of times, please, hold my hand tightly and remain by my side. Help me swim out of the storm when life is drowning me.  Calm the sea within my heart and mind. Never let the waters of anguish fill my ship. Let hope rise above pain and sorrow. Strengthen the feeble flame of my faith into a steady beacon of light which no storm can extinguish and no cloud obscure.  Alway remind me that God is merciful and just, and He is more powerful than any storm I may face in this life. Amen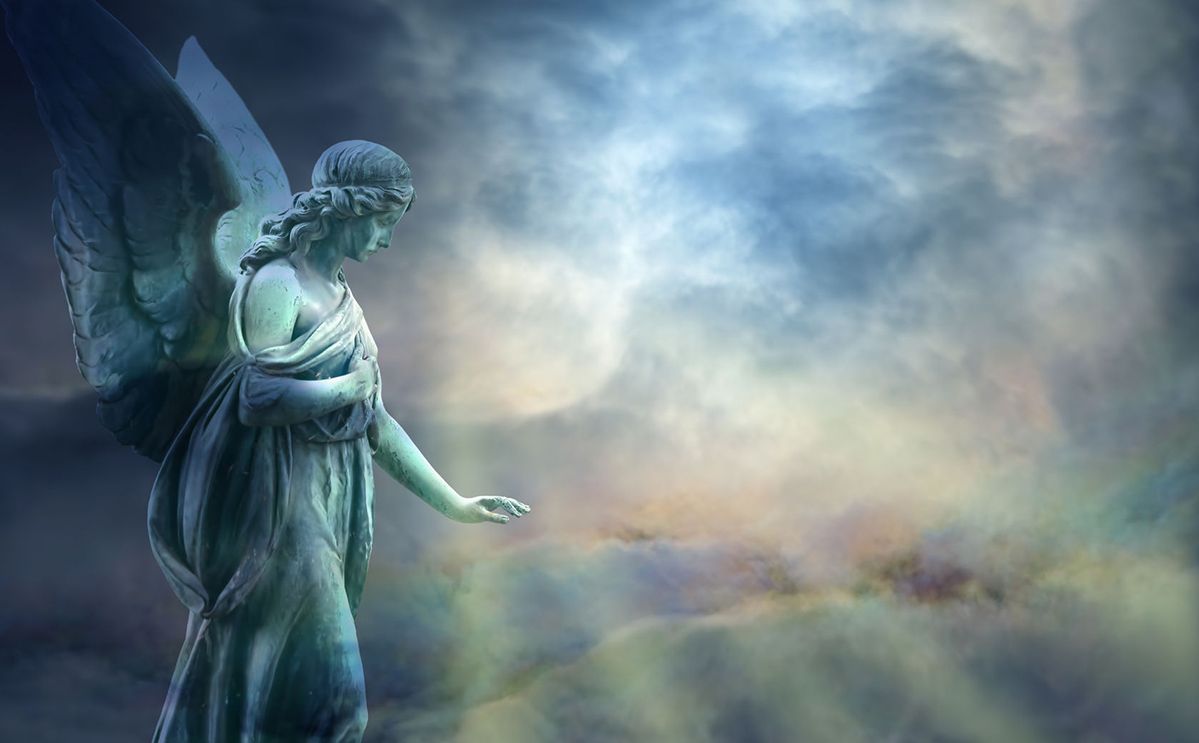 And now, here's another Prayer for YOU.
An Angelic Prayer for Protection from all evil
I ask for your protection from all evil. Please shelter and protect me from any dark energy. When I'm surrounded by darkness, never let me lose sight of your ray of light. Please force the rulers of darkness, spiritual wickedness and all the evil spirits to stay away from myself. I ask to be set free and purified by the power of your immaculate love. Purify my mind, heart, body, soul and spirit, my possessions, home and family from all negativity. Please encompass me in your blessing and protection. Shelter me under your wings as an impregnable fortress and keep all evil away.
Amen.
Eager for more angelic prayers? Blessings, protection, guidance...
Order now "365 Prayers to the Angels. Get your prayers answered and fulfill all your dreams with the help of the Angels." Kindle and Paperback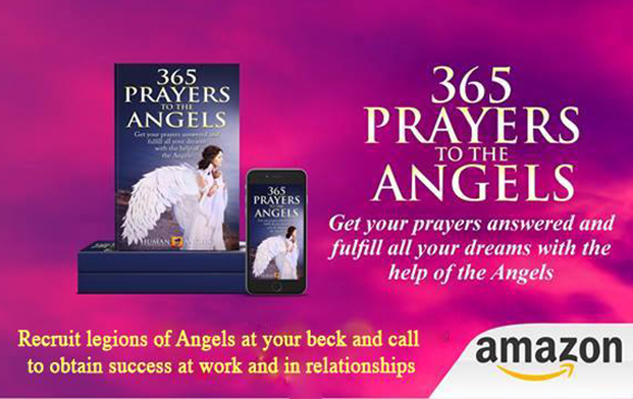 No matter what challenge you're encountering, no matter how hopeless a situation seems, nothing is impossible to your Angels! Just get ready to ask and be open to receive.
All you need to do is to invoke the Angels at your side and pray to them. 365 Prayers to the Angels is your daily tool to connect with your Angels. In this book you'll also find the 7 Golden Rules and a secret tool to make your prayers work amazingly. The positive outcome of your prayers to the Angels will increase dramatically when you start to use them!
Every time you ask for help, the angels fulfill their mission and you achieve your goals and live a miraculous life!