A generational curse stems from negative patterns of your family history that are repeated in your own life. If you feel that your life is affected by a generational curse, the time has come to break it. Pray this angelic prayer.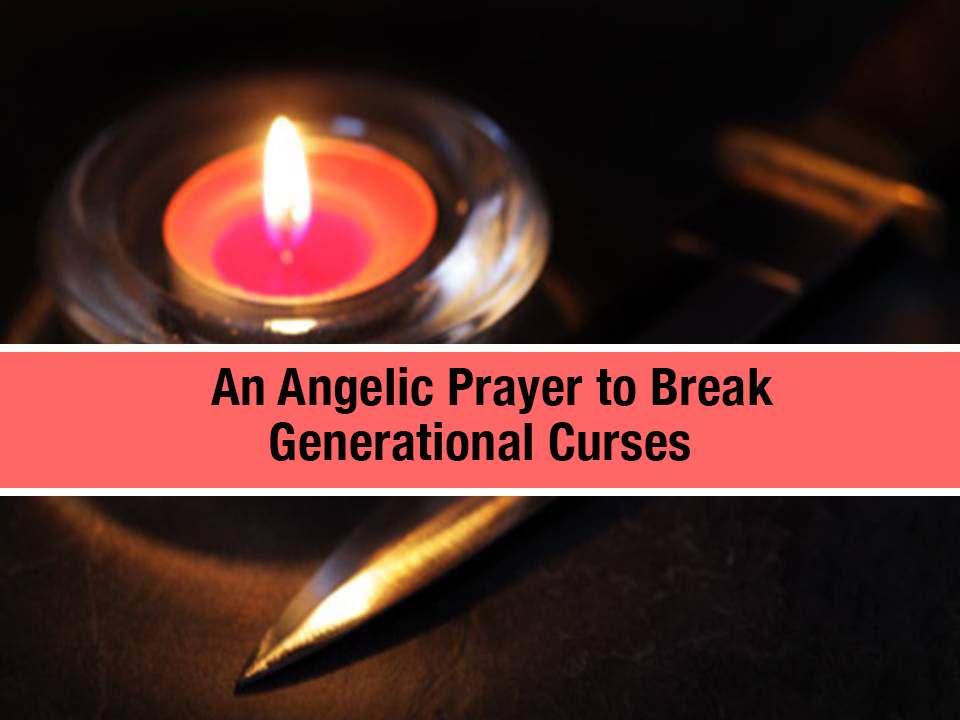 Dear Angel,

please, help me break all generational curses that cause me misfortune and sadness. Watch over me and my family and cover us with your shield of protection against them. Nullify them, set me free from all the curses brought by the faults of my ancestors. Help me heal these weaknesses and emotional wounds that have been passed through the blood from generation to generation. Guide me not to go throughout life struggling with the same bondages and issues my parents have struggled with so that they will not travel to my children or my children's children. Never allow my children and the children of my children to suffer because of unresolved generational issues. Instruct me, set me free from all generational curses, now and forever, for my own sake and for the sake of my future generations.
> Amen.
365 Prayers to the Angels: Get your prayers answered and fulfill all your dreams with the help of the Angels" written by "Human Angels"
Ebook and Paperback

Get ready to ask and be open to receive. All you need to do is to invoke the Angels at your side and pray to them. 365 Prayers to the Angels is your daily tool to connect with your Angels.