Problems with your neighbors? Try this angelic prayer.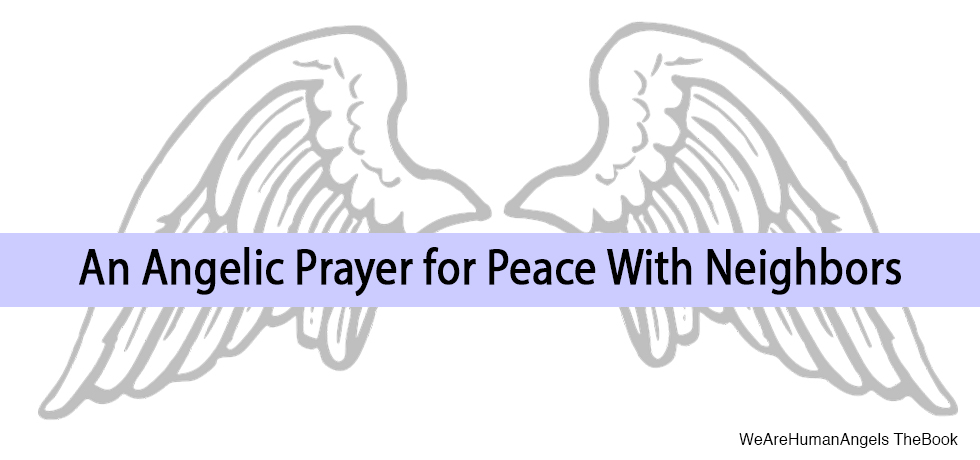 Dear Angel,

please, guide me as I try to resolve these issues with my neighbors. You know how much this situation is affecting my everyday life. Please, help me release the uneasiness and anxiousness caused by this problem. Infuse me with clarity of mind so that I may see what I did to contribute to creating this situation. Reveal me which step I can take to find a positive solution to this problem. Please, infuse me with a sense of acceptance so I can let go of any anger toward them. Into your hands, I surrender my bitterness and my resentment. Please, lead me to create a positive outcome from this challenging situation. I also ask for healthy, thriving relationships with all my neighbors. Please, guide us to live in peace and create caring relationships to support one another.
Amen.
365 Prayers to the Angels: Get your prayers answered and fulfill all your dreams with the help of the Angels written by "Human Angels"
Ebook and Paperback

Do you need a new job? Need to increase your financial wealth? Want to meet your life partner? Have to solve health problems? All you need to do is to invoke the Angels at your side and pray to them. Get ready to ask and be open to receive. 365 Prayers to the Angels is your daily tool to connect with your Angels.
Ebook and Paperback